Rodskeez & Mars Monero
New Single: "Air Chariot"
Available now for pre-order, out March 11th via the Six O' Seven Beirut Relief Compilation on Music for Balearic People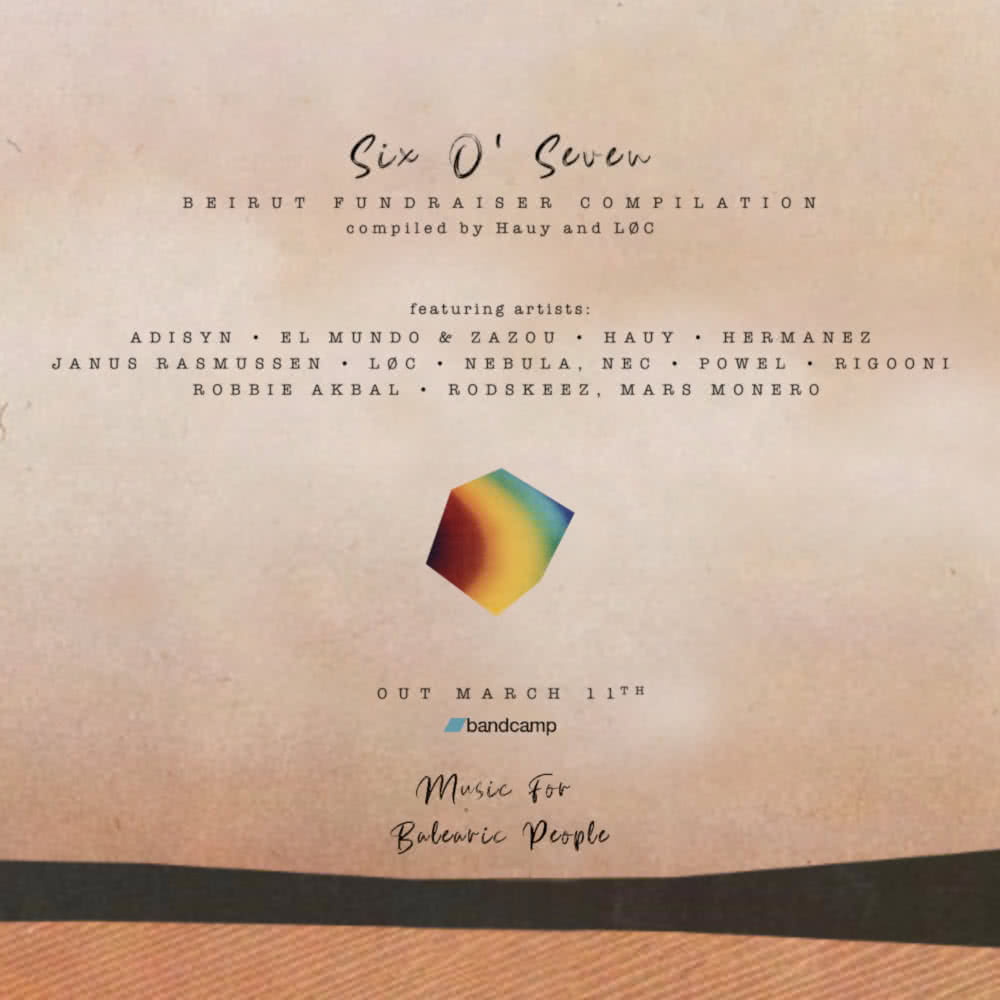 Release Info
About
Six O' Seven" (6:07) - is the exact time when the world witnessed a devastating explosion in Beirut last year, which impacted many lives until this day. Music, as we all know, is of ultimate importance to the mental health and wellbeing of our communities, in this spirit, Music For Balearic People will donate 100% of proceeds raised by this compilation to help artists in Beirut who lost their studios, instruments, computers, and basically everything that allowed them to create and to impact their community in a positive way.
Please support by purchasing the album and spreading the word.
Music For Balearic People would like to thank all the artists involved, our master engineer and everyone who is helping us to support this cause.
Credit: Air Chariot - Rodskeez & Mars Monero
Mastering: Carlos Pinheiro
Artwork: Stone Collages
Compiled by: Hauy and LØC (lineorcircle)
Music For Balearic People